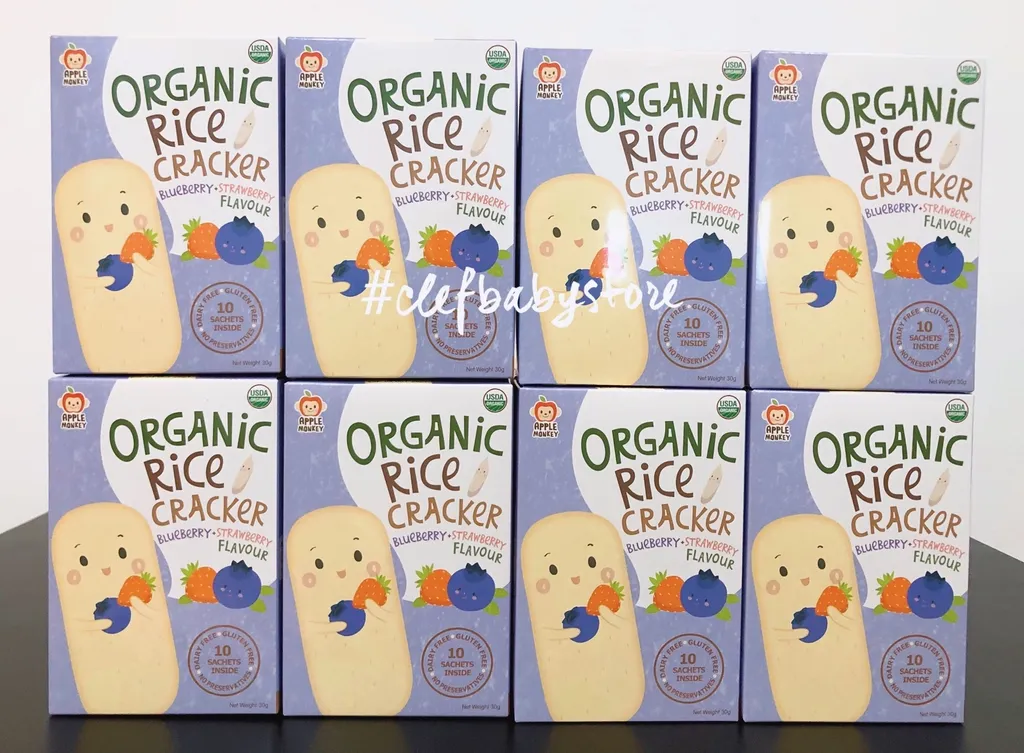 APPLE MONKEY ORGANIC RICE CRACKER - BLUEBERRY & STRAWBERRY FLAVOUR (10 SACHETS INSIDE) 30G
Apple Monkey Organic Rice Cracker is a healthy snack which are a meltable, baked snack for your little yum seekers!
Serving your baby an Apple Monkey Organic Rice Cracker will not only help to develop a healthy taste for a variety of flavors, but it will also provide a wide range of nutrients.
All Apple Monkey Organic Rice Crackers are perfect for on-the-go snacking!
Allergy Concern*
Dairy Free
No Nuts or Eggs
Gluten Free
No Preservatives
No MSG
Suitable for 6 months & up.
Expiry date : Oct 2021
---